Holidays - Accommodation in Kefalonia, Greece
Apartments
Location
Harvest Moon Apartments are built on a green hillside in the village of Parisata of Paliki, 7km away from Lixuri, the second largest town of Kefalonia. Paliki combines an endless variety of flora and a breathtaking coastal line of beaches that no photographer has been able to capture fully in the lens of a camera.
The central location of the apartments can become your starting point as you begin to explore the beautiful beaches, just a short distance away. Long walks in paths marked by olive orchards, flower-strewn fields and lush vegetation will not end the surprises Kefalonia has to offer to its visitors. Even a short tour of the village of Parisata offers panoramic views of landscapes that seem to have emerged from the hands of a master painter.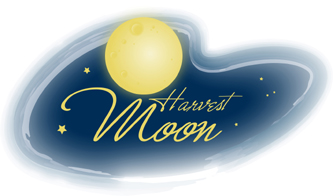 Rooms to Let in Lixouri, Kefalonia island
Harvest Moon apartments are built with respect to nature and in total harmony with the surrounding environment and the island's traditional architecture. The apartments are situated in an idyllic place with a view to the forest and sea and are a perfect starting point for the exploration of Kefalonias' beautiful beaches
Our apartments of two, three and four rooms are fully equipped, have spacious balconies and comfortable rooms with unique aesthetics and are able to make even the most demanding guest feel like he is at home.
The bedrooms are bright, quiet and cool and have all the modern comforts.
The bedrooms have forged beds with anatomic mattresses.
The kitchen and living room are equipped with big cupboards, electric ranges with ovens and cook tops, family refrigerators and fireplaces.
Furthermore, the second storey apartments have a separate balcony in the spacious bedroom with an exquisite view.
The surrounding environments have been created with taste and attention to detail. You can relax by the pool or under the pergola with the BBQ, enjoying at the same time the beautiful view.
Our apartment prices are so affordable, that one might compare them to a simple room's prices.
The warm atmosphere,the comforts and the magnificent vew that Harvest Moon offers are a guarantte for unforgettable holidays.